Solutions for you
Integrated solutions designed for your business
We provide customized solutions to fit your needs. We are always devising ways to augment the design of our machinery that can deliver the same performance in future as it is delivering at present. We are not just selling a machinery; we offer you solutions that will stay with you and support you for a very long time.
Industry Solutions
Across industries and applications, we design specialized solutions
Our specialized food processing and conveying solutions have been installed across various industries. We are aware that we need to think ahead of our times which is very much reflected in the technology that we manufacture, and we always prioritize our customers' expectations and that's why we provide customized solutions that are tailor made as per customers' demands keeping the future advancements in mind.
Learn More
Food Processing Solutions
Our Snack Food Processing Lines are unmatched when it comes to quality, performance, and consistency. We believe in supplying the quality standard and customized solutions to our customers by using only the topnotch parts & supplies.
Learn More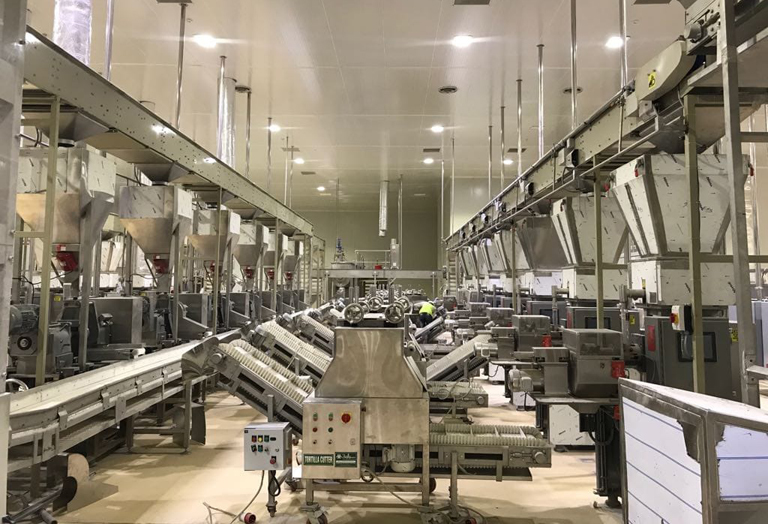 Material Handling & Conveying Solutions
Our systems provide optimum conveying & material handling experience ensuring quality, reliability and unmatched performance.
Learn More
ABOUT US
Innovation, creativity and quality since 1981
Established in the year 1981, we Fabcon India, are one of the renowned ISO 9001- 2008 certified manufacturers and exporters of Food Processing Technology and Conveying Solutions.
Today, technology is all about innovation and convenience. What's innovative, is desirable and sells. As the food industry is progressing towards automation, Fabcon India has emerged to be a powerful and a reputed name in the global pavilion of the Snack Food Processing Industry serving its customers with absolutely the best.
Our product portfolio consists of Snack Processing Technology, Conveying Solutions and Food Processing Machinery& Equipment that are massively appreciated and welcomed in the market for its consistent performance, low power consumption, longevity, and ease of operation.
Learn More
Some of our Regular patrons