Vibratory Controlled Feeding System
A system that vibrates components or materials along a track or trough is known as a vibratory-controlled feeding system. The system comprises a track or trough, a control unit, and a vibratory feeder. A tray or bowl that vibrates at a high frequency makes up the vibratory feeder.
The components or materials move down the track or trough as a result of the vibration. To regulate the flow rate and guarantee that the components or materials are fed at a constant pace, the vibration's amplitude and frequency can be changed.
In manufacturing and assembly processes, vibratory-controlled feeding systems are frequently used to feed components to a production line. In general, vibratory-controlled feeding systems are very effective, and they may be tailored to fit the unique requirements of a variety of applications.
Products can flow through manufacturing more rapidly when conveyors are used, which helps to satisfy increased demand. Moreover, it is necessary to carry out the tasks of storing, sorting, orientating, assigning, placing, and inserting promptly, safely, and without causing any harm to the goods.
Vibratory-controlled feeding systems have applications across the food industry. Such as:
Chips
Wafers
Extruded snacks
Cereals
Slurry coated snacks
Low-bulk density food products
Our vibratory-controlled feeding system
You can obtain the highest level of conveying automation, assured lifespan, controlled or metric feeding, and sanitary operation by adding vibratory-feeding systems to the food processing lines.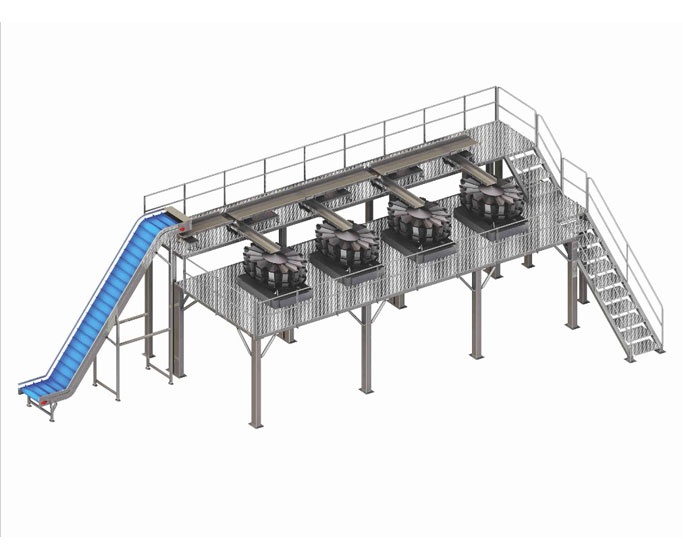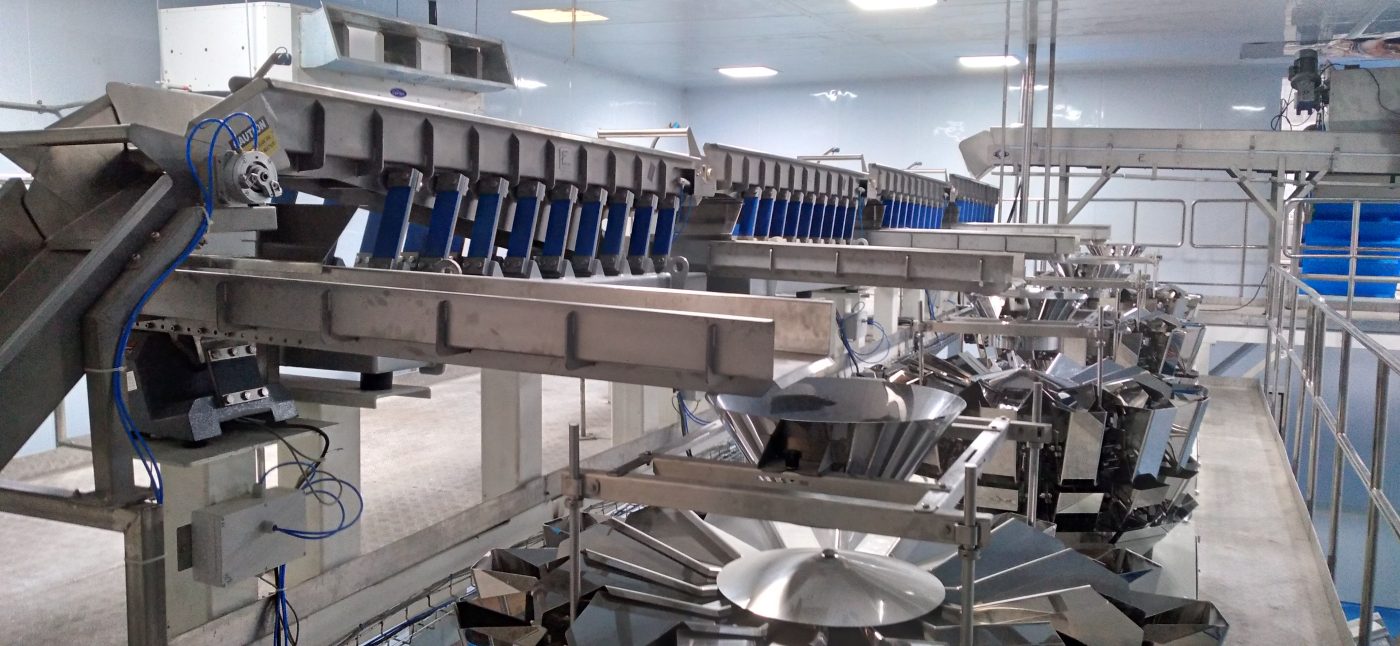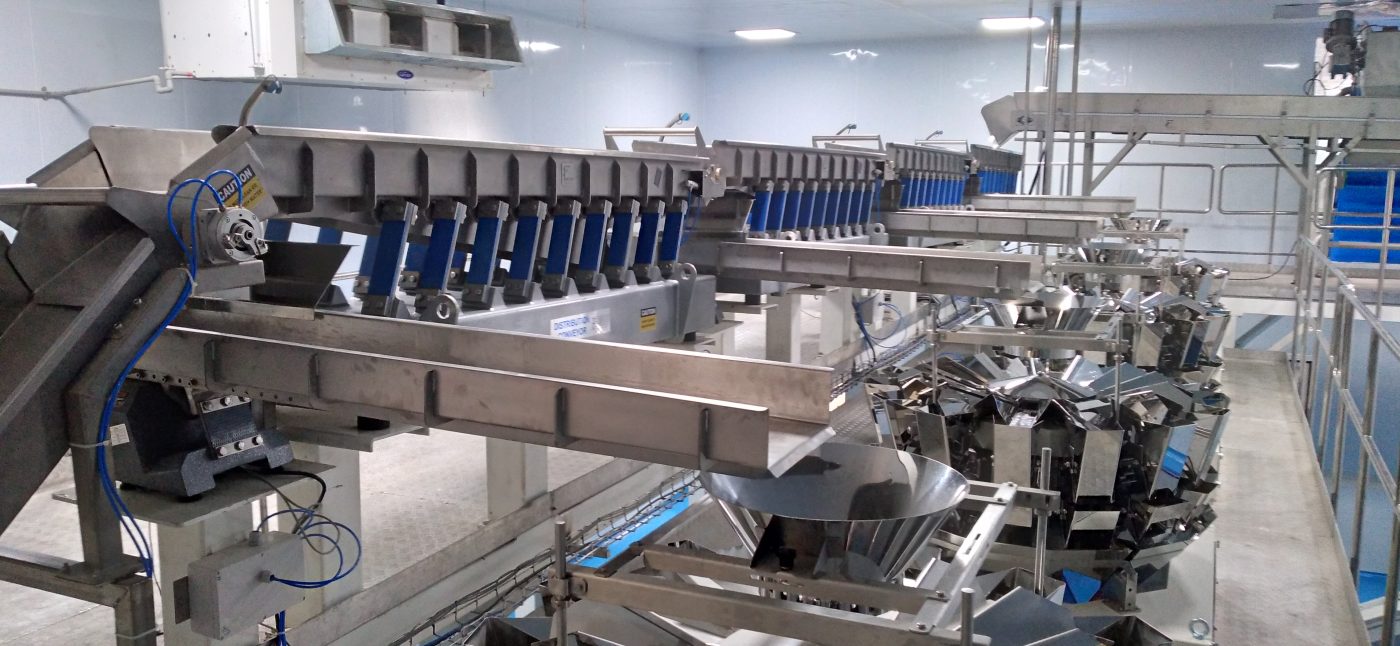 Our vibratory-controlled feeding system offers the following features:
Continuous feed for the upstream line is provided by the electromagnetic vibratory feeder
100% sanitary rigid construction
Offers perfect integration while enhancing material's durability & manufacturing costs.
Adaptable to the need for item distribution and as per desired conveying requirements
Emphasis towards food safety and absence of residual regions
Durable 2.5 mm SS Sheet construction for the tray
Minimum breakage and delicate product handling
Dedication to the highest standards of excellence
GMP-compliant design and fully hygienic
Benefits:
Provides delicate, intellectual and reliable product transfer system
Maximized product conveying efficiency without breaking the product and very minimal product coating loss
Helps in conveying difficult to handle product
The aisle sides provide access for installation and cleaning
Hygiene is driven to ensure food safety from contamination and reduces labor costs
No moving parts
Have multiple drops
100% sanitary rigid construction
Large carrying capacity
Noiseless system operation, less vibration and dynamic load for a lighter support apparatus
It is fully modular
We can provide you with the professional guidance in addition to the real-world manufacturing-related solutions you need.