Automatic Weight based Conveying, Storage & Processing
An automated weigh-based storage and conveying system is a kind of material handling system that is made to automatically weigh and transport things from one place to another. The effective storage and transportation of bulk commodities is a requirement in several industries, including manufacturing, food processing, and agriculture.
The system normally comprises some parts, including conveyor belts, weighing sensors, and storage silos or bins. When a precise quantity is required, the system automatically weighs out the material from the silos or bins where it is kept and transports it along the conveyor belt to the necessary place.
Usually, the load cells used in the system's weighing sensors measure the material's weight as it passes over them. To ensure that the materials are delivered precisely and effectively, the system could additionally contain a computerized control system that monitors and regulates the movement of the materials.
The Noida (Delhi NCR)-based company Fabcon India specializes in the design and supply of customized automatic weight-based storage and conveying systems. Some of the major benefits of an automatic-weight based storage and conveying system are as follows: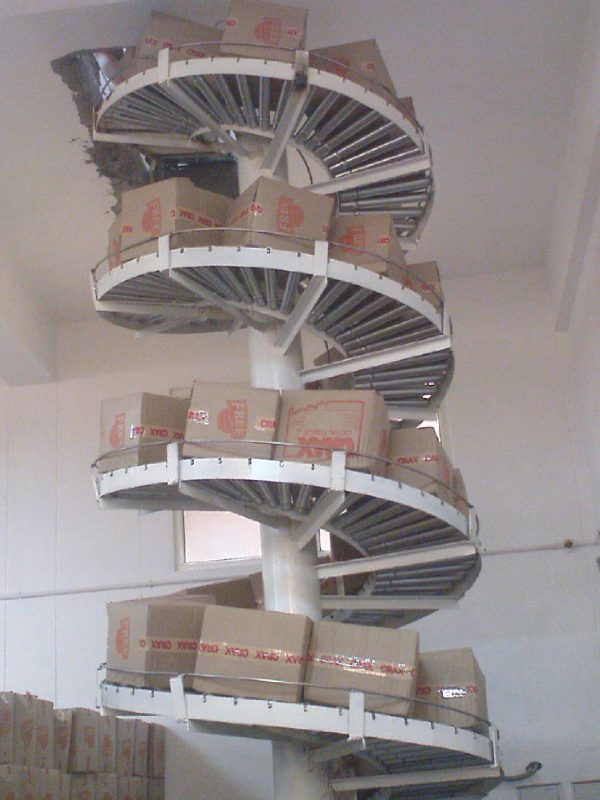 Improved accuracy
Increased efficiency
Reduced labor costs
Help to minimize waste
Prevent overloading of downstream equipment
Why our automatic weight-based storage and conveying systems?
High efficiency
Top-notch quality
Low operational costs
Outstanding hygiene standards
We have exported our systems to more than 50 nations, including the UK, Canada, the USA, Australia, the Arab Gulf, the Middle East, Africa, MENA, SAARC Nations, and others. Our lines are installed with some of the most renowned names in the snack industry, including Haldirams, ITC, Pepsico, Pyramid, etc.
Fabcon India: Automatic weight-based storage and conveying system
We are aware that enterprises that must effectively and precisely handle bulk goods may find an automatic weight-based storage and conveying system to be a worthwhile investment. Yet every production process and application is unique. As your demands are unique, we concentrate on developing solutions that are tailored to them.