Take up conveyors are used when the material has to be propagated through different levels i.e. from lower level to upper level.
The conveyor is fabricated in a Z-type structure where the in feed point is at the bottom part of the conveyor and the out feed is taken out from the top part.
The conveyor can use multiple types of belt as per the application and requirement.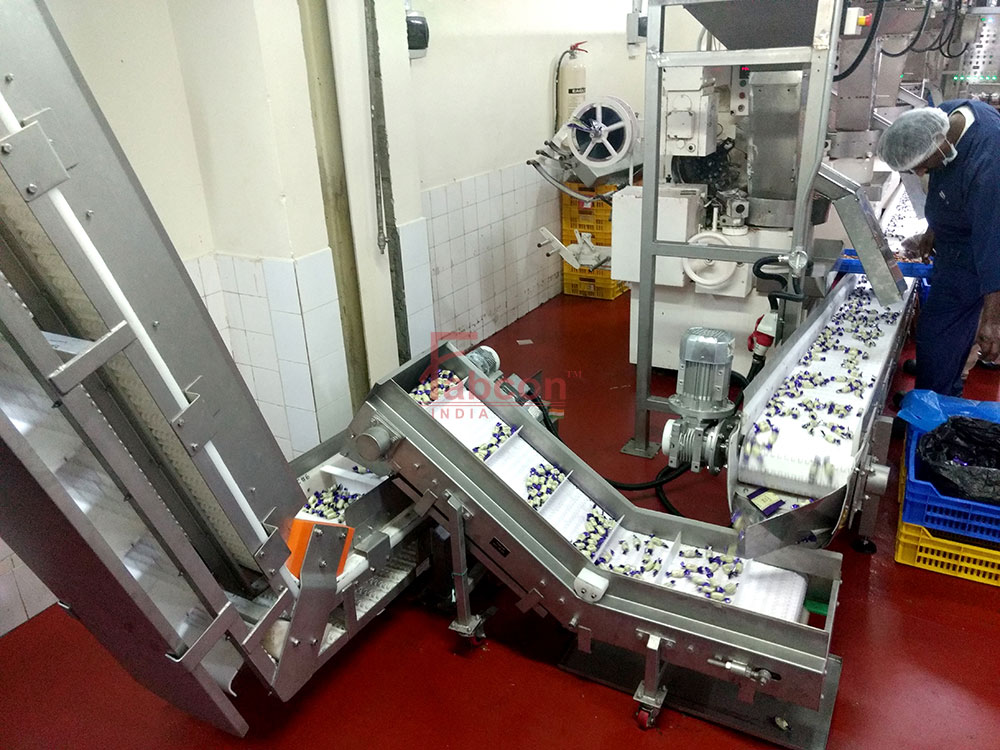 Features
Fully Customizable
Easy to Operate
Easy to Maintain
Feasible for heavy working conditions and extreme temperatures
Wear & Tear resistant
Simple structure
Alignment options to curb belt tracking issue
Food grade belt for safe conveying of edible products
Complete automation possible (Optional)
Large Conveying capacity
Low operating cost
Applications
To feed the Multi head distributor system
To feed into a dryer or a frying line.
To feed into a sylo.
To take out packets from the packaging machine. Etc.
Categorization
Modular belt conveyers
PU Belt conveyers
SS. Mesh belt conveyors.