Popcorn is a cherished snack enjoyed by people of all ages, whether at the movies, carnivals, or simply at home for munching on snacks that are healthy and classic. However, traditional popcorn-making methods can be time-consuming and labor-intensive. RoboLabs comes as a fresh wave to enhance the snack making a fun and easy experience for the snack making and theatre industries. With their innovative range of automated popcorn machines, RoboLabs is revolutionizing the popcorn industry, offering a hassle-free and efficient solution that ensures perfect and HEALTHY popcorn every time. Fabcon India is pleased to introduce you to the kings of patented vortex popcorn technology manufacturers to India to transform the healthy snack industry.
ROBOLABS is a name that resonates all across the world for its finest range of Sweet and Savory Popcorn equipment. Robolabs strongly believes in putting forth innovative solutions to bring ease and fun to the Food Industry.
Robolabs prides in its patented Vortex Popcorn Technology and its innovative Robopop Series Poppers which has been a breakthrough in the Snack Industry. Robolabs has been manufacturing and supplying its equipment to HoReCa, Movie Theatres and Fun Food facilities since 2007.
What makes RoboLabs revolutionary?
Innovative popcorn manufacturing with no oil used to make the popcorns. Hence, no trans fats and carcinogens.
Efficient & time saving
Cost effective
Customized flavor profiles
Easy to operate and clean.
Compact & easy to fit
Can make both Butterfly and Mushroom Popcorns while using the same Popper.
Fully automatic, less human intervention
Easy to operate
Wide range of equipment for both small and big industries
Expert service and support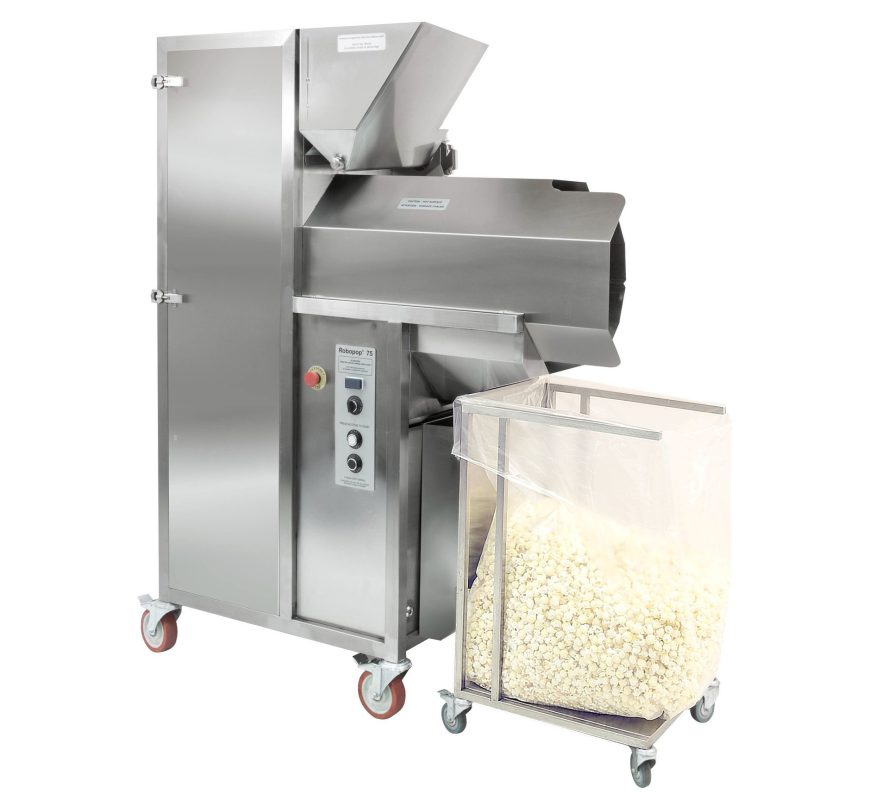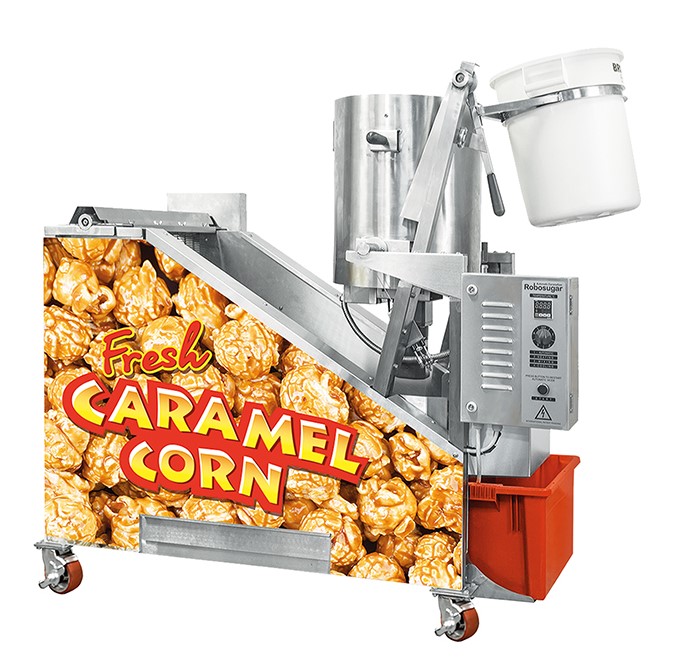 RoboLabs is revolutionizing the popcorn industry landscape with their versatile automated machines. With a focus on automated precision, efficiency, customization, hygiene, and expert support, RoboLabs is bringing ease to businesses and event industry to elevate the popcorn experience.
Robolabs is known for its servicing towards the clients and it will be indeed an honour for us to represent Robolabs in India and overseas.