Sidewall GooseNeck Conveyor for Process Line
Sidewall gooseneck conveyors handle the products with care as they are transported up to the weighing apparatus. The product is transported at an angle using a flighted belt without slowing down production; the changeover is seamless thanks to the gooseneck design, which also lowers the drop height.
For material transportation, some of the major applications of sidewall conveyors are as follows.
Food
Agricultural
Pharmaceutical industries
Confectionery
Meat
Dairy, etc.
Fabcon India will do all possible to look after your production and will provide you with the greatest automation experience that delivers reliable performance, extended lifespan, and simplicity of use. Following are some of the benefits of a sidewall gooseneck conveyor.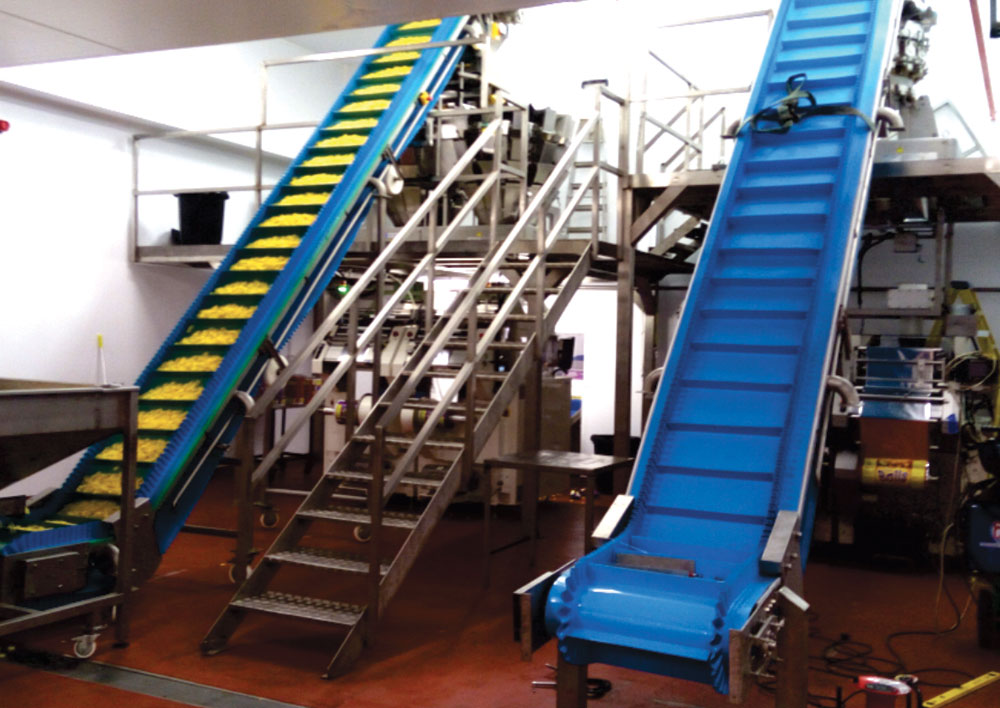 Small space area
Simple structure
Convenient maintenance
Enhanced durability
Carry large amounts of material without spilling
Why choose Fabcon India sidewall gooseneck conveyor?
The various reasons for selecting our sidewall gooseneck conveyor are as follows:
Quick & secure flow of lumpy and powdery materials
Can withstand very high or low temperatures
Won't buckle when compressed
High-quality
Efficiency
Hygiene
We have exported our systems to over 50 nations, including the UK, Canada, the USA, Australia, the Arab Gulf, Africa, MENA, SAARC, and others. Our lines are installed with some of the most renowned names in the snack industry.
In addition to being CE certified, our quality is also ULC & CSA rated. With our upfront equipment price, you may expect lower total ownership costs and better R.O.I. We consistently put our client's needs first and the majority of our clients are repeat customers, which is why we offer tailored solutions.